Promaster Conversion for Sale
2015 159" Ram Promaster 3500 Camper Van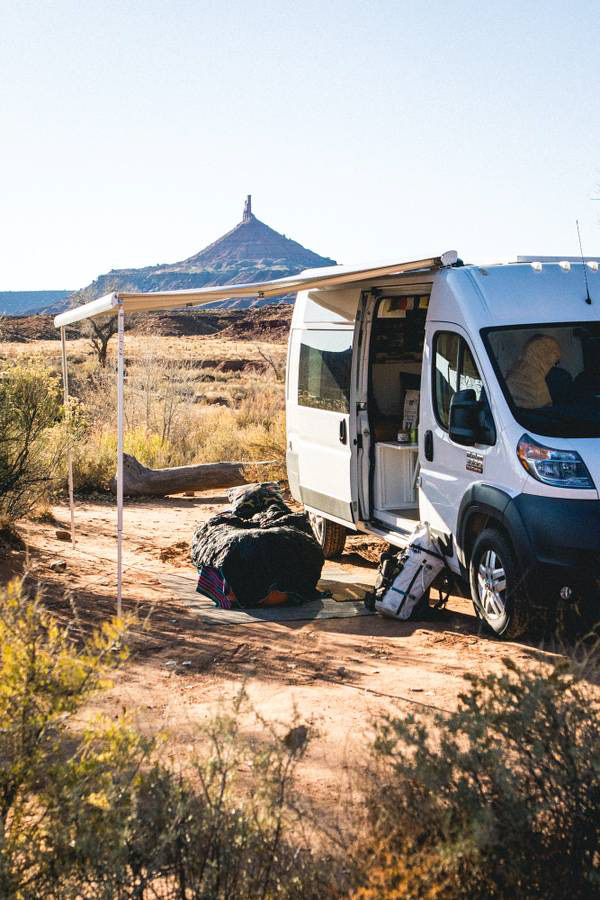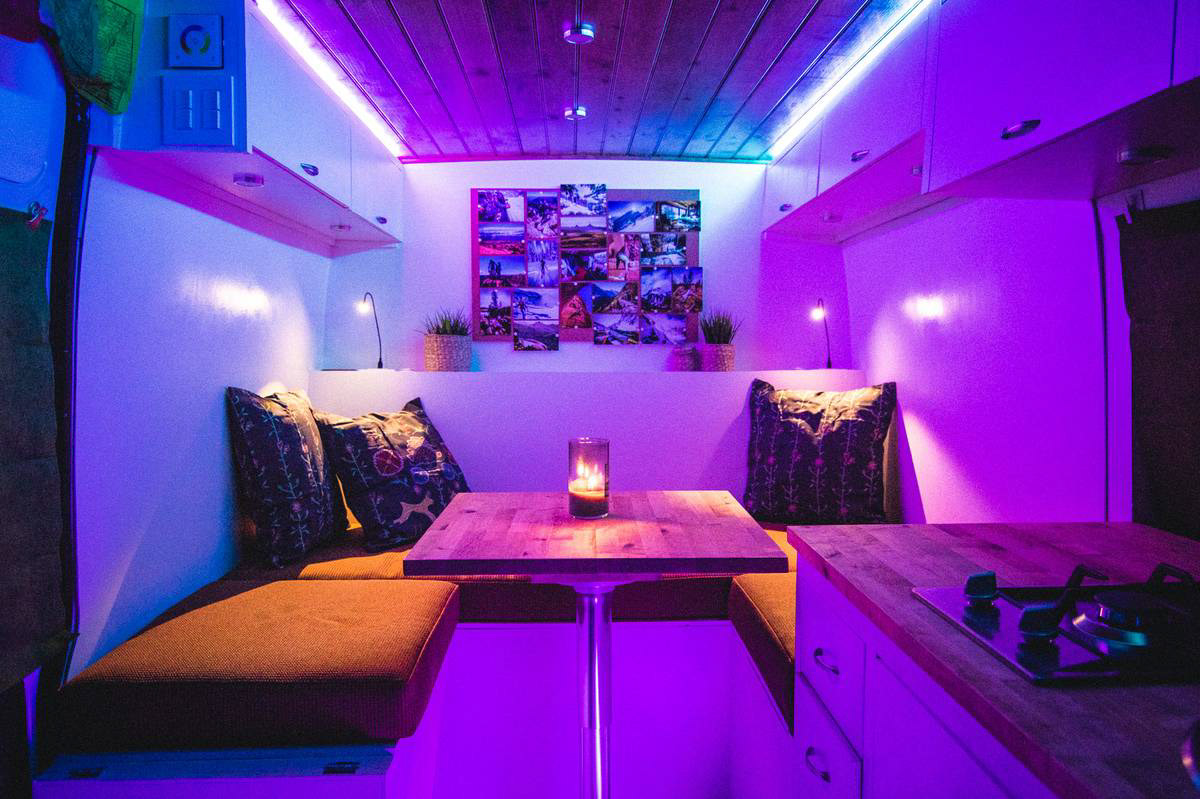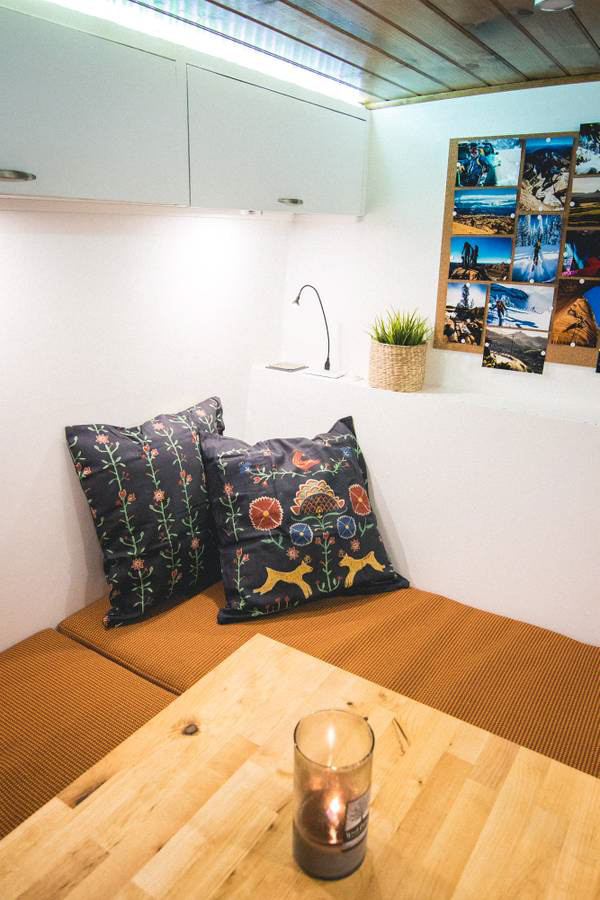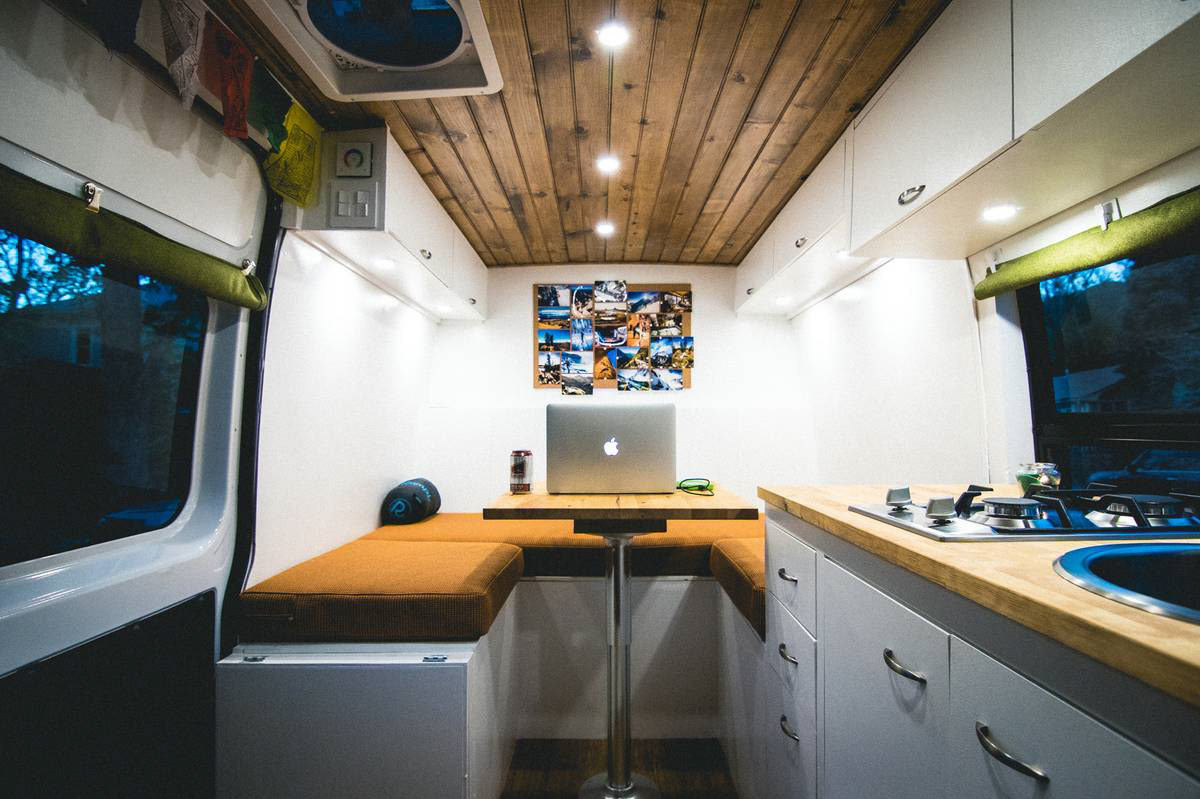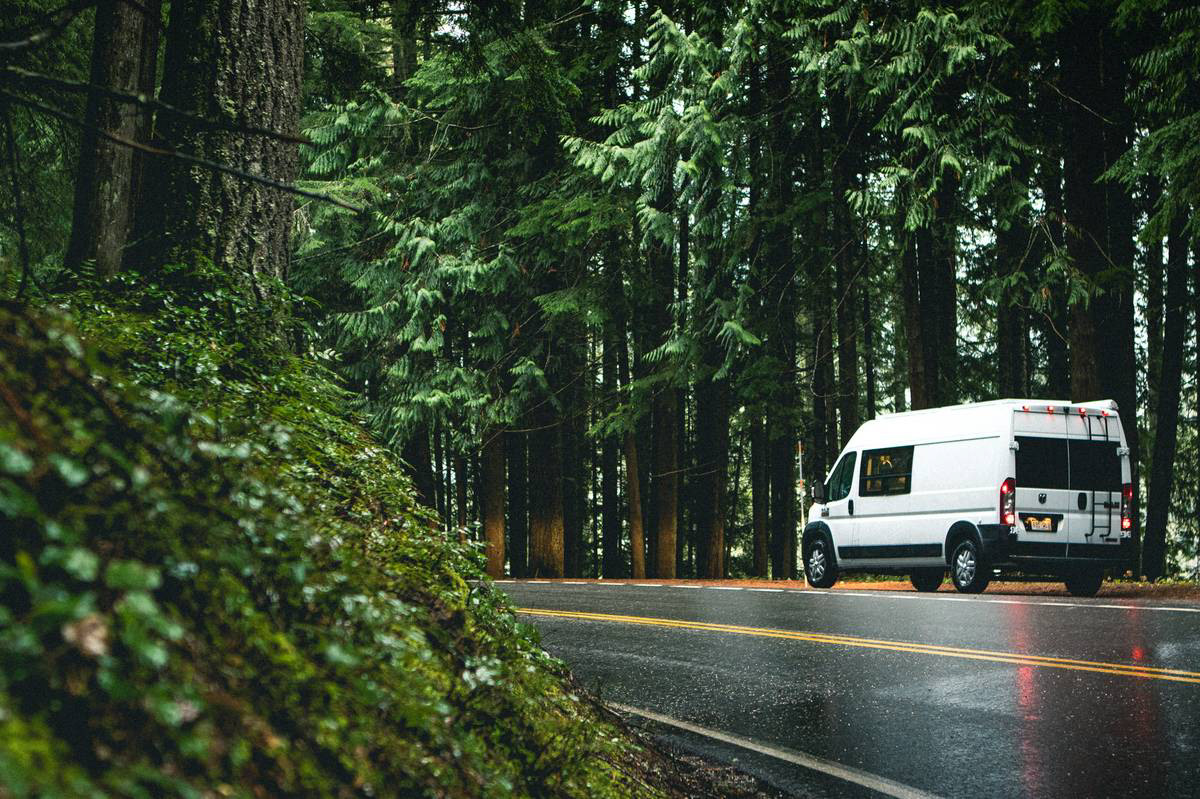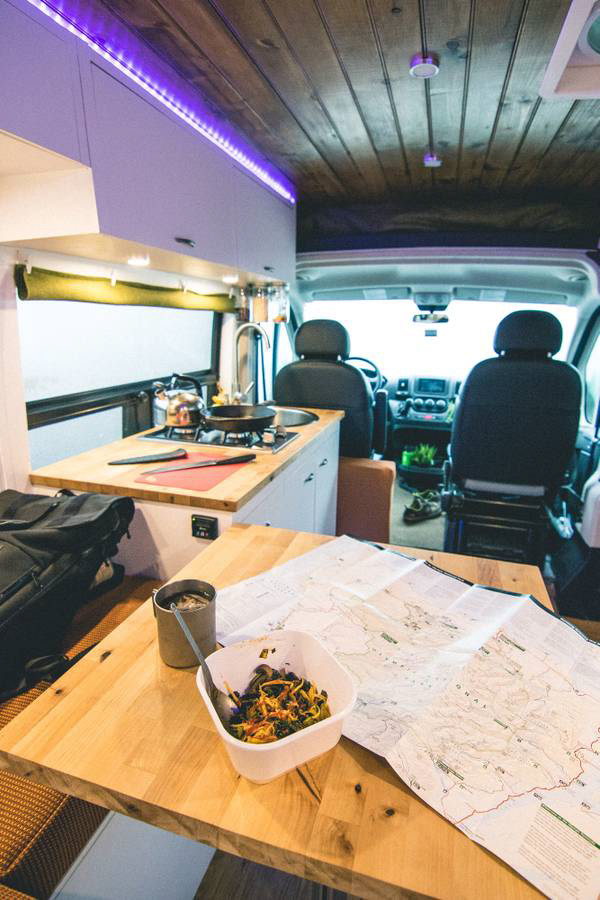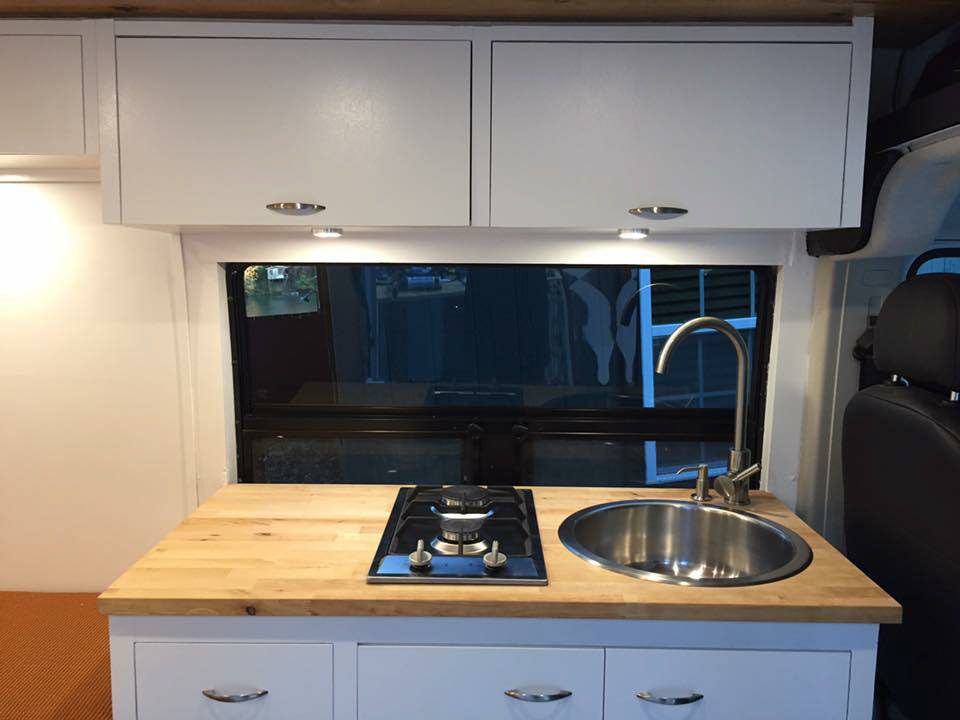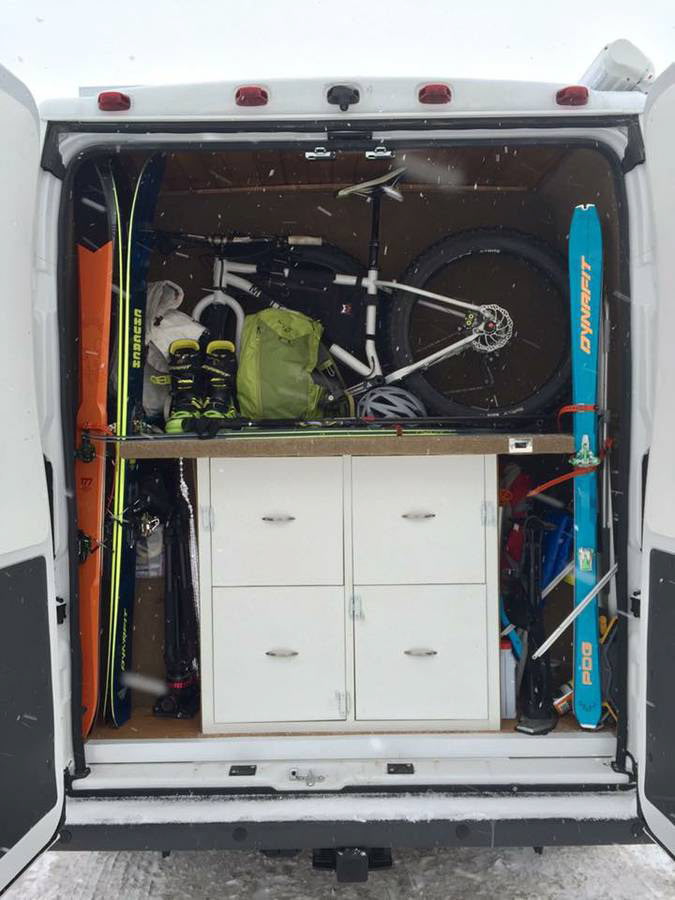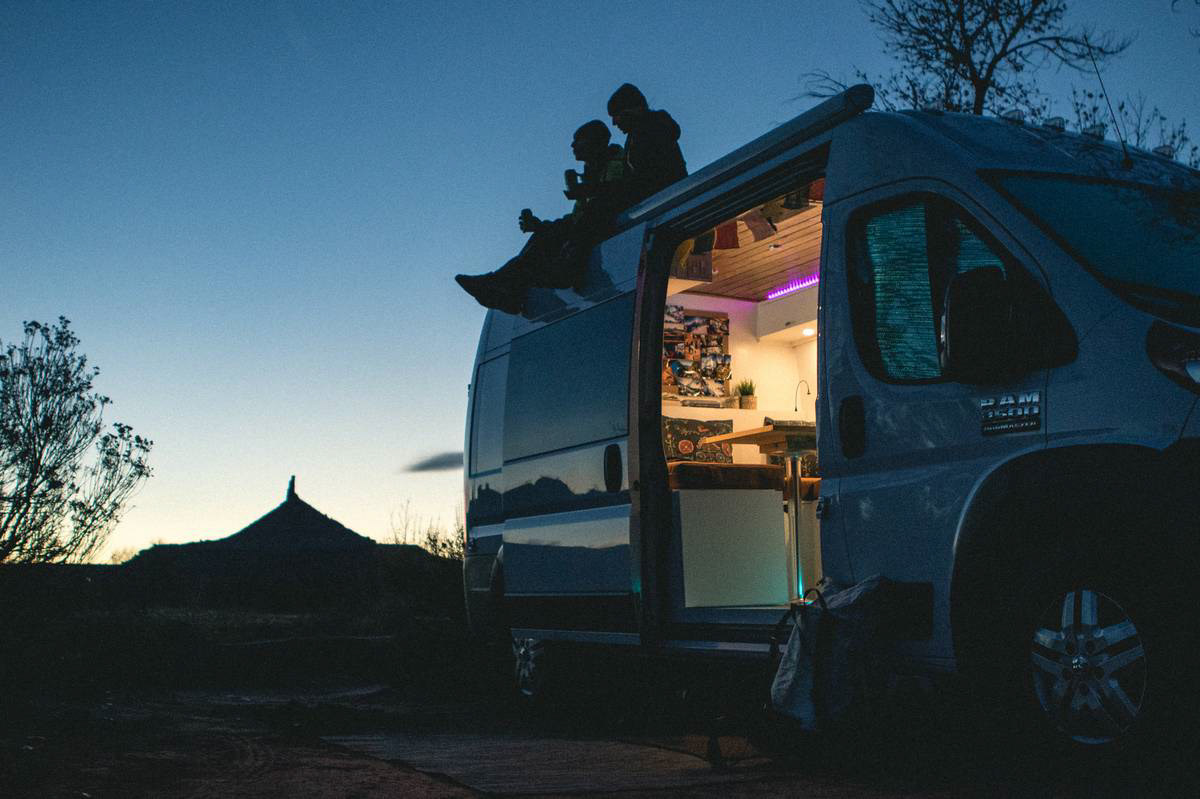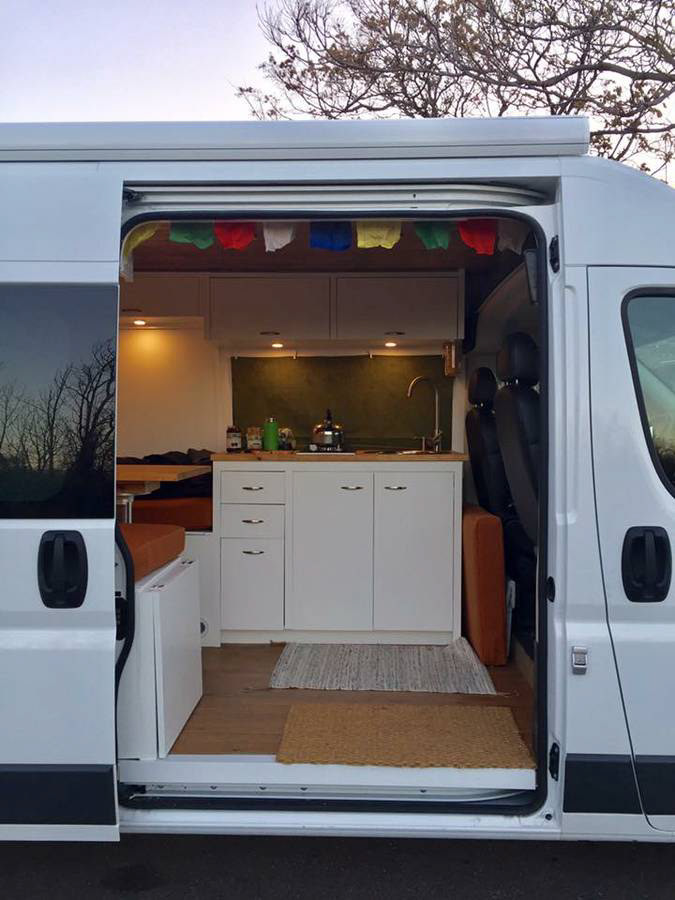 $68,000, Ram Promaster Camper Van, 16,300 miles.
For sale is my second and most successful Ram Promaster conversion, with recognition from numerous outdoor publications and a page in Foster Huntington's next photo book, "Van Life: Your Home on the Road." 
I'm a photographer and I designed this van as the ultimate home office on wheels, with 470w of solar power and a comfortable seating environment that transforms into a 6' x 4' bed. All gear is stored behind the wall in a 30" deep closet accessible from the rear. Bikes are fork mounted to the shelf, skis strapped to the walls and everything else stores in heavy duty drawers.
This van is fully winter capable, with on board water storage and an efficient diesel furnace heater that can run unattended. (Fully comfortable down to -20F outside temps)
Contact me at
hello@thomaswoodson.com
. Serious inquiries only, please. I'm not available for van conversion advice at this time.
The Van
- 2015 159" Ram Promaster 3500 
- Ecodiesel
- Purchased NEW in October 2016 with standard warranty
- 16,500 miles
- 20-24mpg highway
VIN: 3CURVHDXFE513016

Insulation
- Walls: 2-3" Polyiso rigid foam
- Floor and Ceiling: 1" Polyiso rigid foam

Heat and Air
- Espar Airtronic D2 with altitude kit and timer
- Maxxfan Deluxe with remote
- CRL Kitchen Window for ventilation

Electrical
- 470w Solar Power
- 410ah Battery Storage
- 1000w Inverter / Charger
- 15a Power Inlet
- Electrical Cabinet inside the hinged booth backrest

Kitchen
- 12v Water Pump with Accumulator
- Ramblewood Propane Stove
- 12v Wynter 43qt Fridge

Lighting
- Daylight White LED Pucks on Ceiling and Under Cabinets
- Hidden LED Strips Above Cabinets and Below Kitchen

Storage
- 30" x 6' x 6' Rear Closet with Bike Shelf and Gear Drawers
- Overhead Cabinets
- Under-seat Storage

Sleeping
- 6' x 4' Bed
- 4" Waterproof Upholstered Cushions
- Height Adjustable Table 

Miscellaneous 
- Fimma F65s 12' x 8' Awning