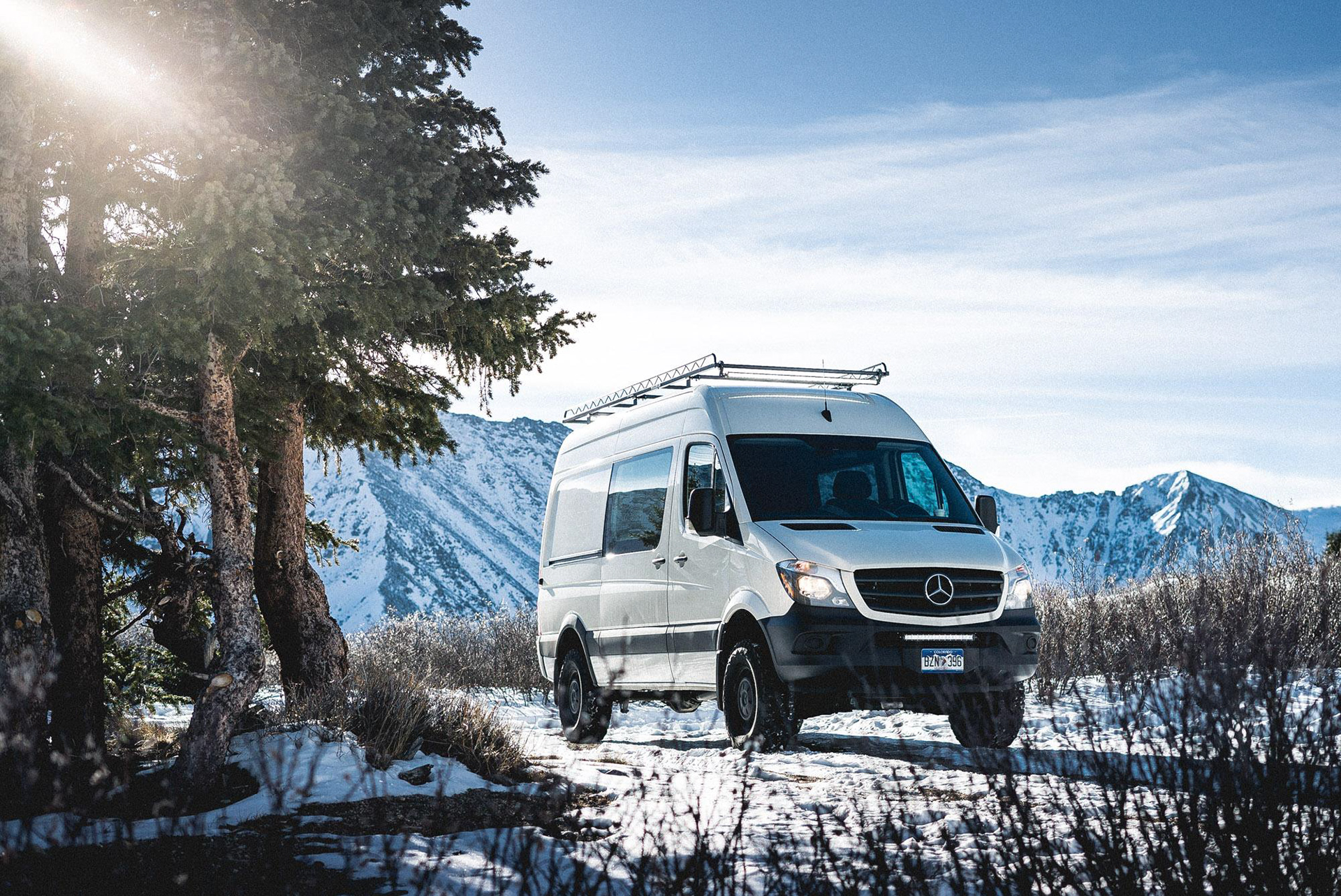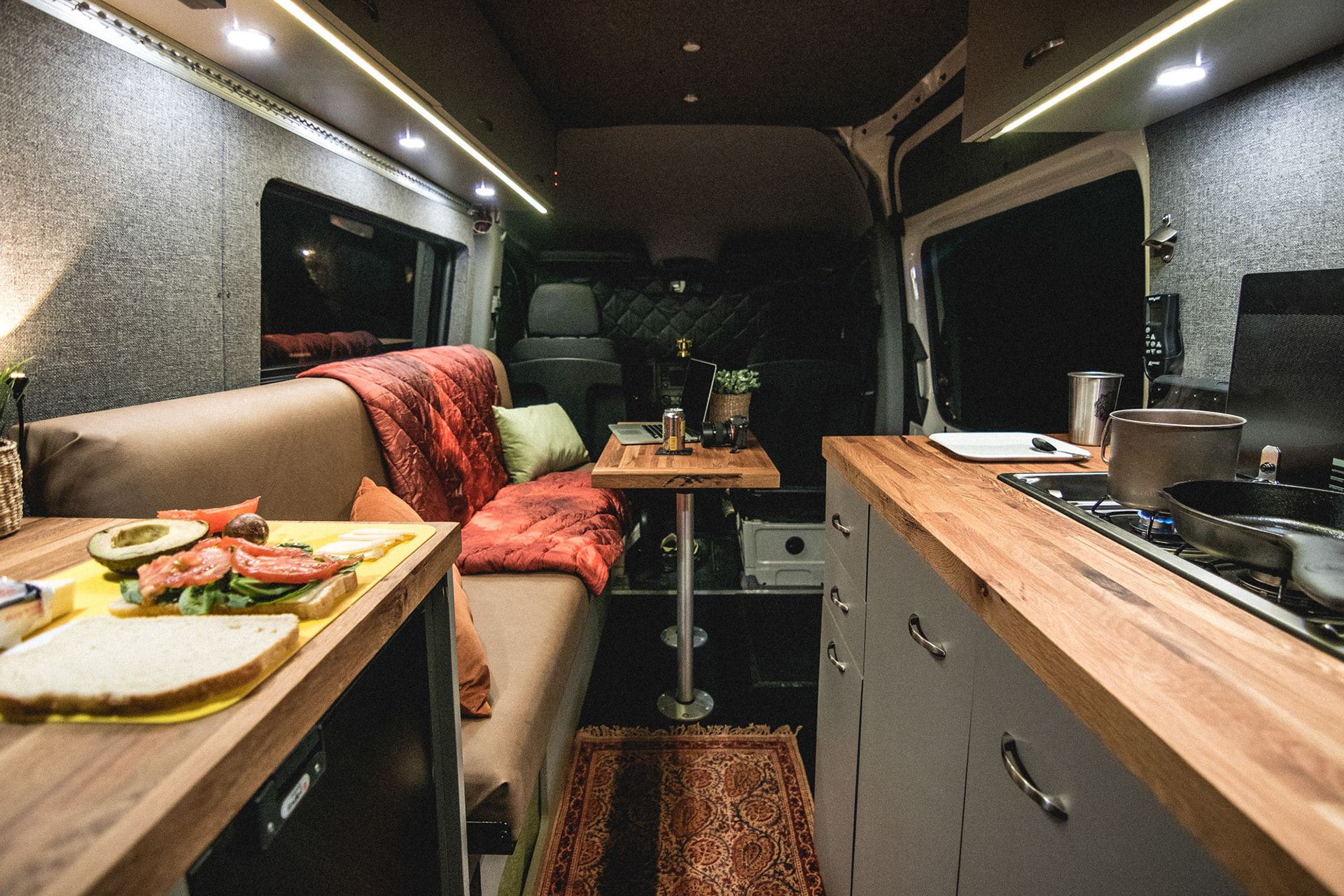 2017 Mercedes Sprinter 4x4 144"

Exterior
265/75r16 BF Goodrich KO2 Tires
Rear Door Ladder
50" Roof Mounted LED Light Bar
21" Grill Mounted LED Light Bar
12' Roof Rack (750lb rating)
Electrical
200w Solar
230Ah AGM Battery
Voltage Sensing Relay (charges while driving)
1000w Inverter
Four AC Outlets
Eight USB Outlets
Two 12v DC Outlets
Sleeping
Custom folding sofa bed measuring 42" x 74"
Upholstered in marine vinyl
Kitchen
Dometic Two Burner Sink and Stove Combination
Electric Water Pump and Pressure Accumulator
Onboard 7gal Fresh Water Container
Onboard 7gal Gray Water Container
TruckFridge Refrigerator and Freezer (12v)
Heating & Cooling
MaxxFan with Rain Sensor
Webasto Airtop 2000 with Thermostat and Timer (Diesel)
Storage
Cabinets over Sofa
Cabinets over Kitchen
Open Cubbies above and beneath Fridge
30" Deep Garage Area with L-Track for gear hanging, ski or bike mounting, or future custom components such as shelving units or a bathroom.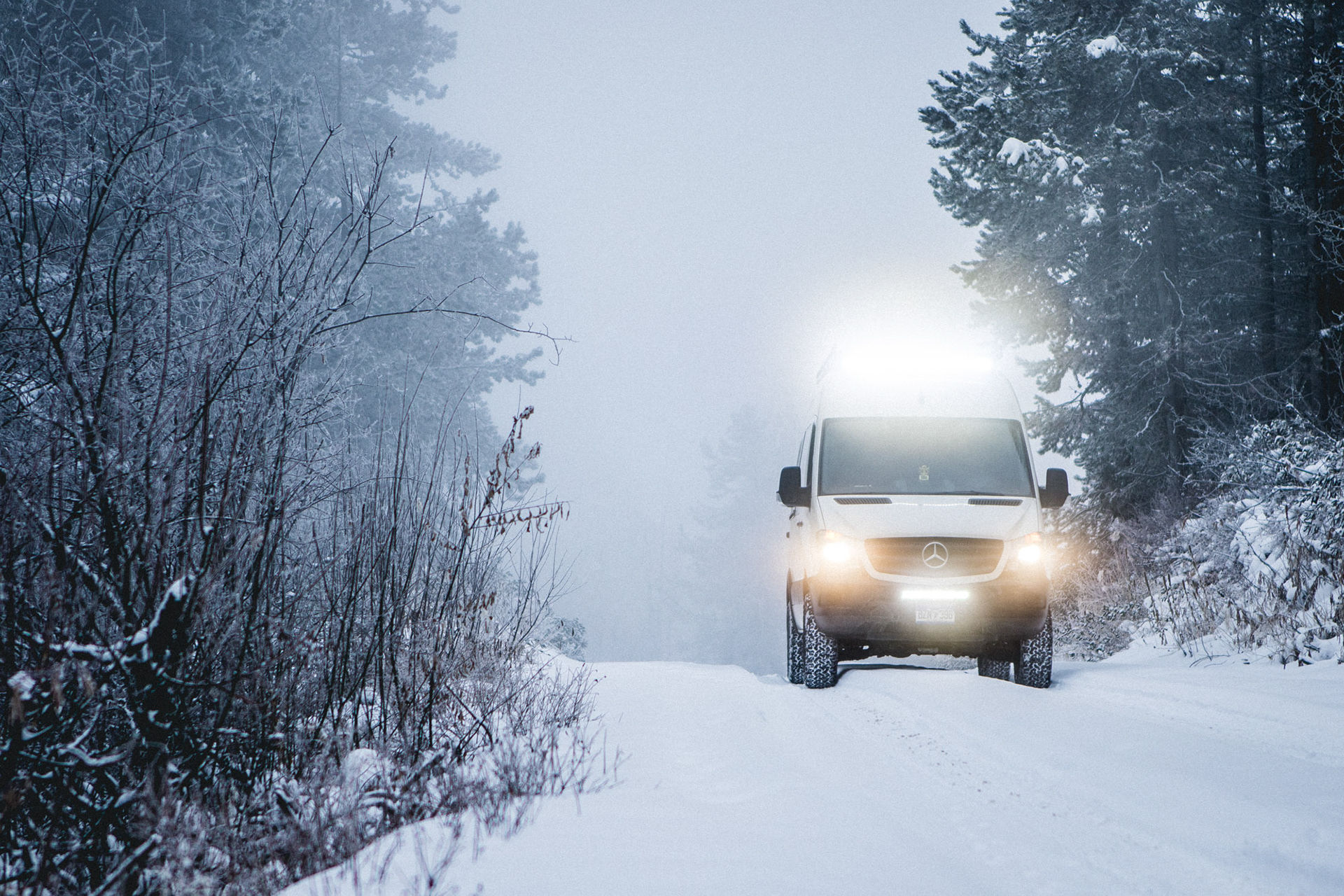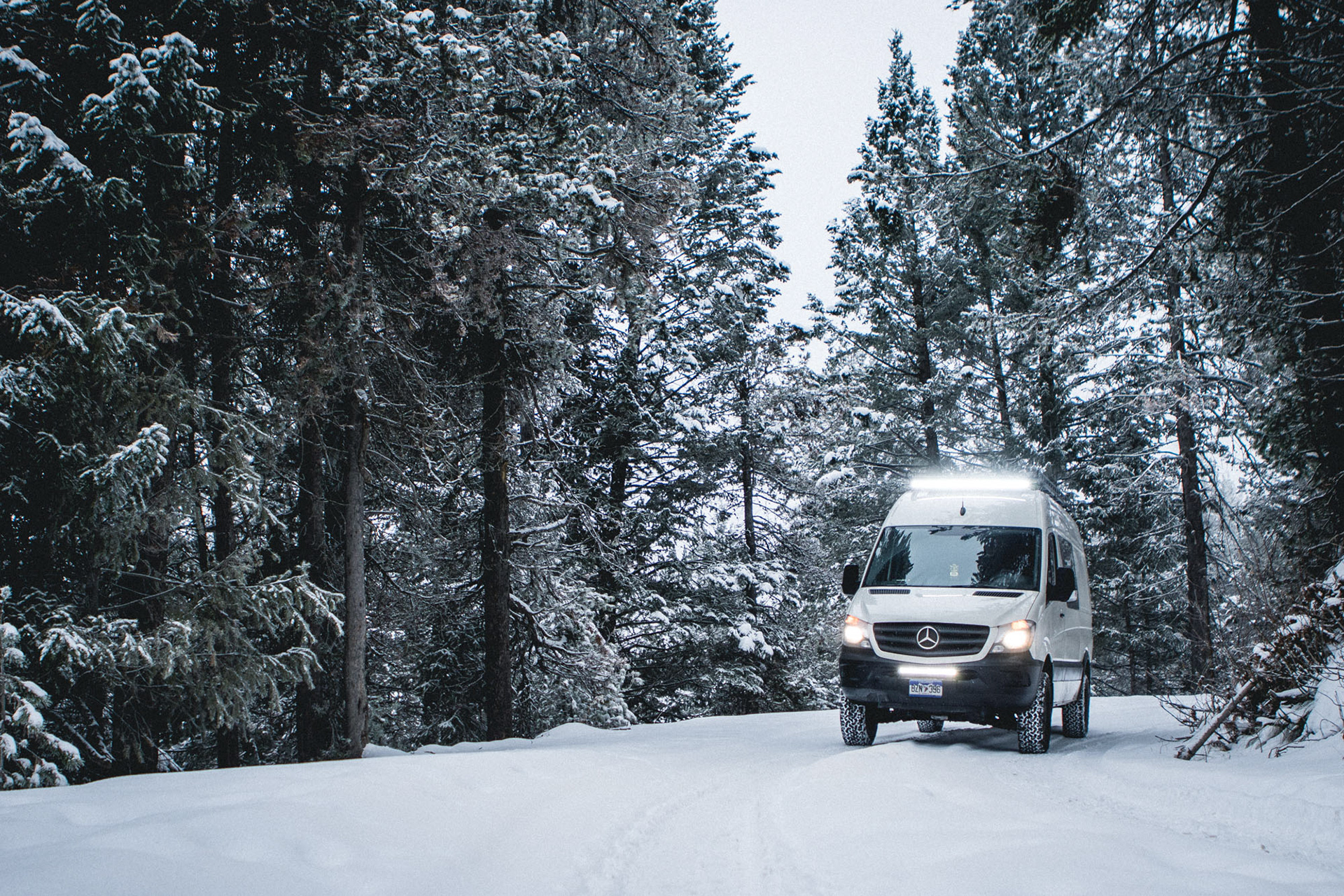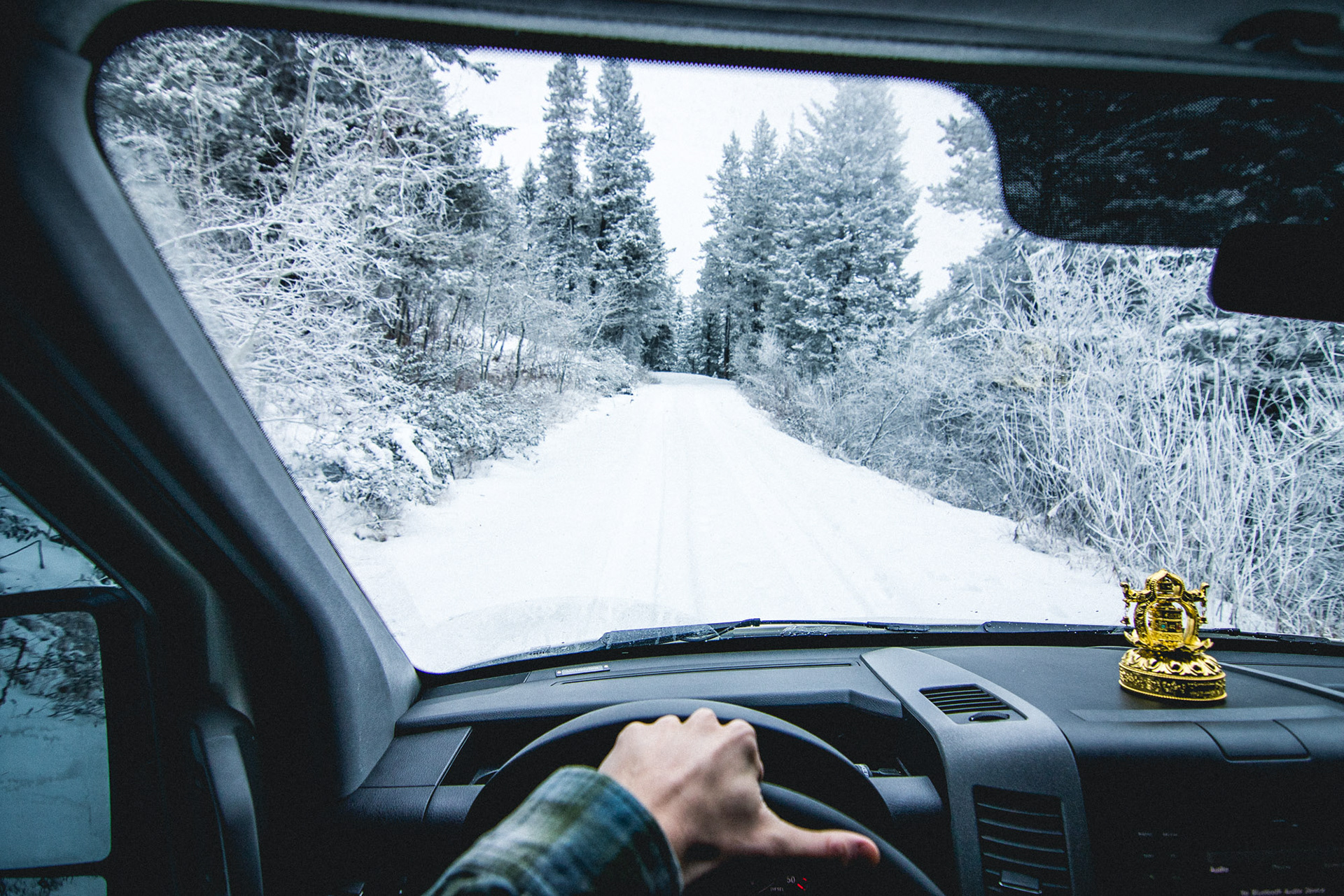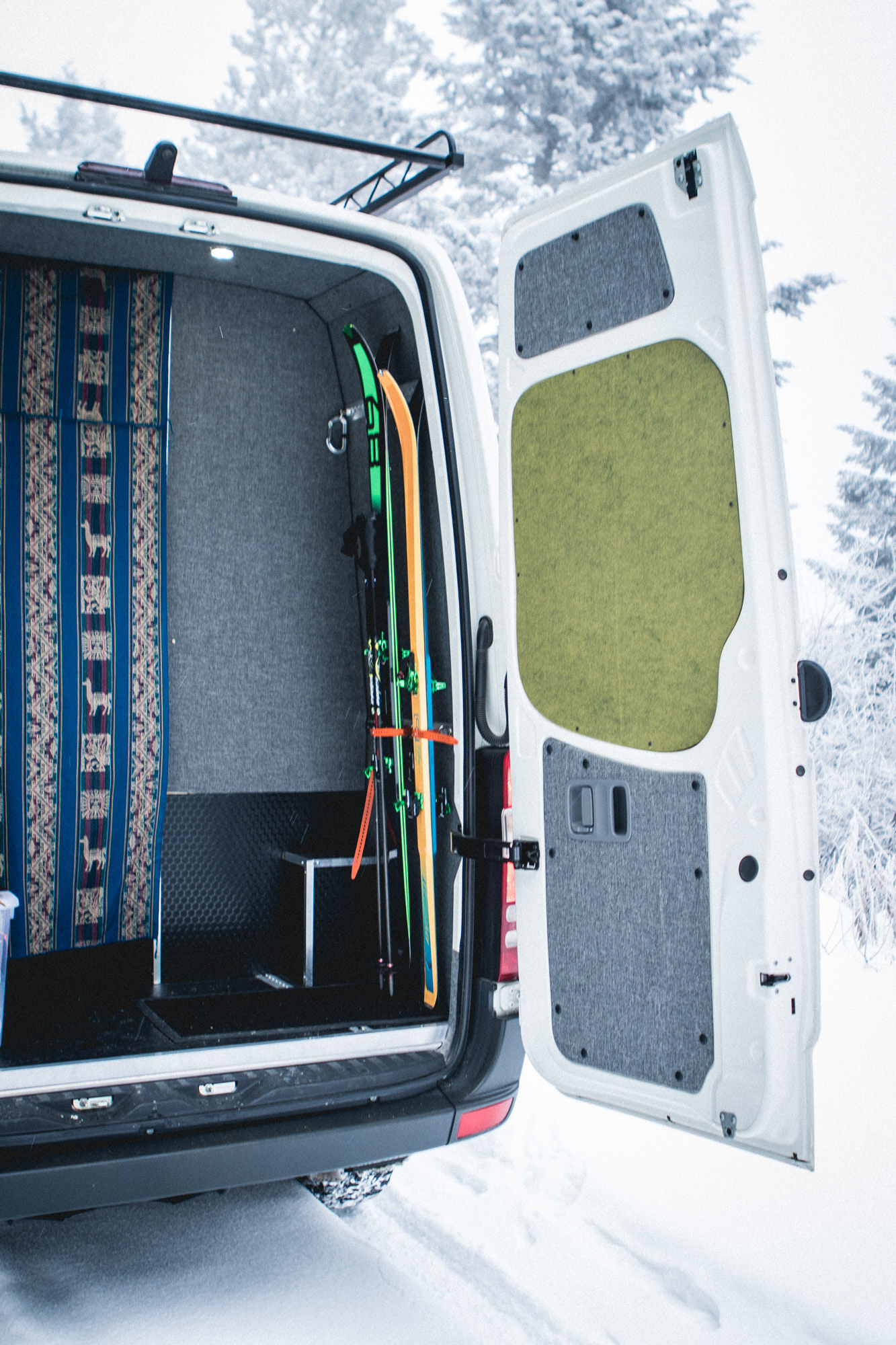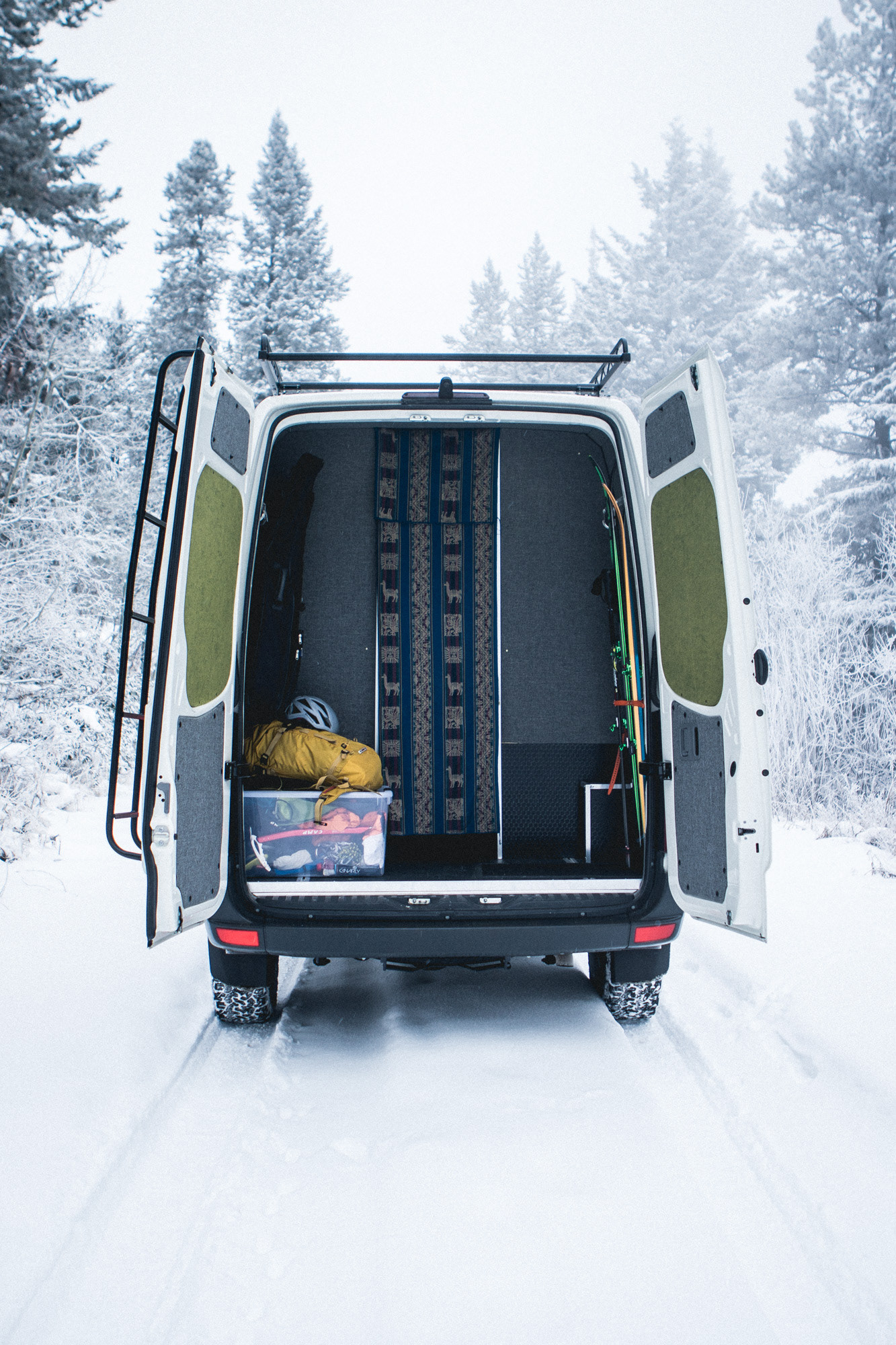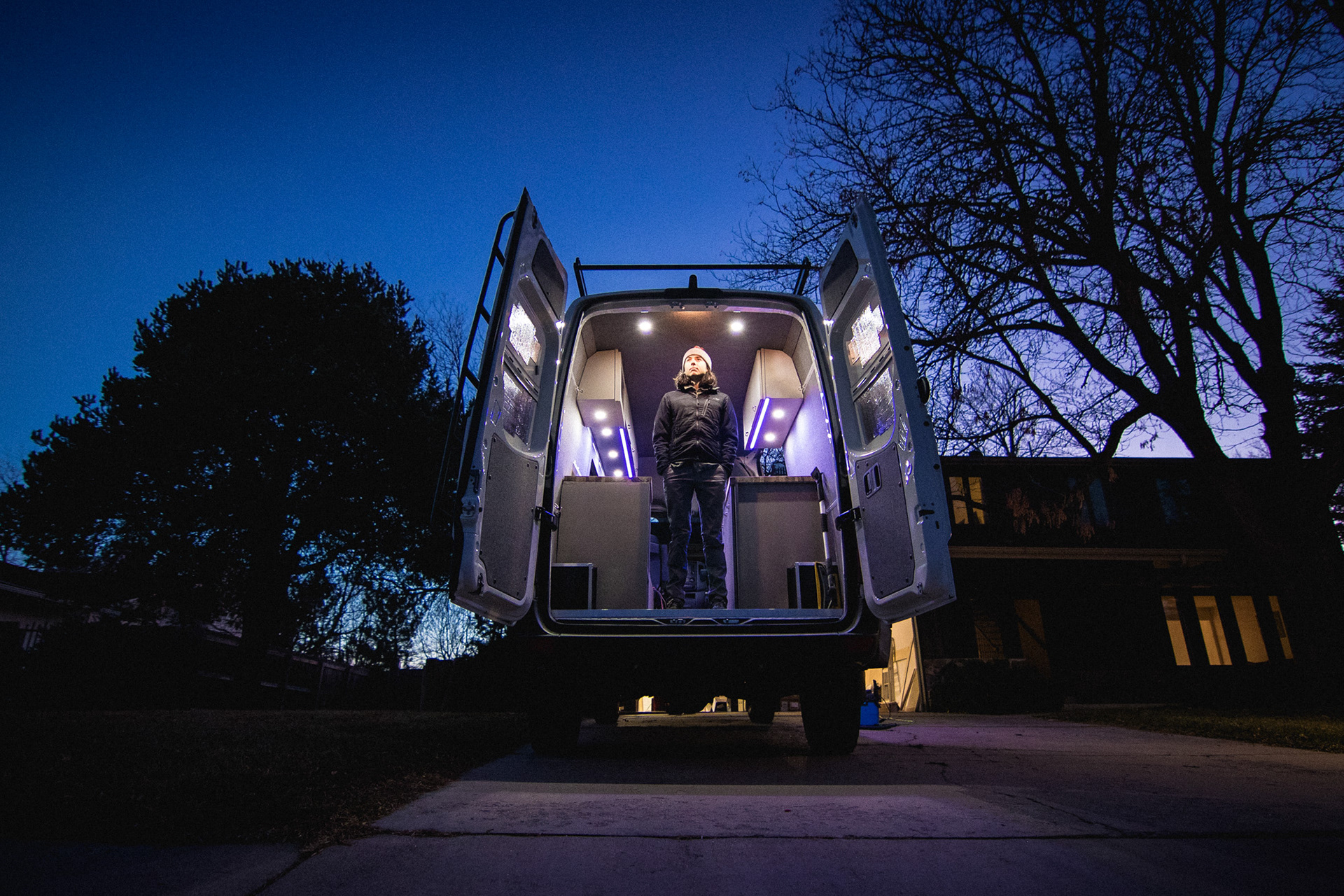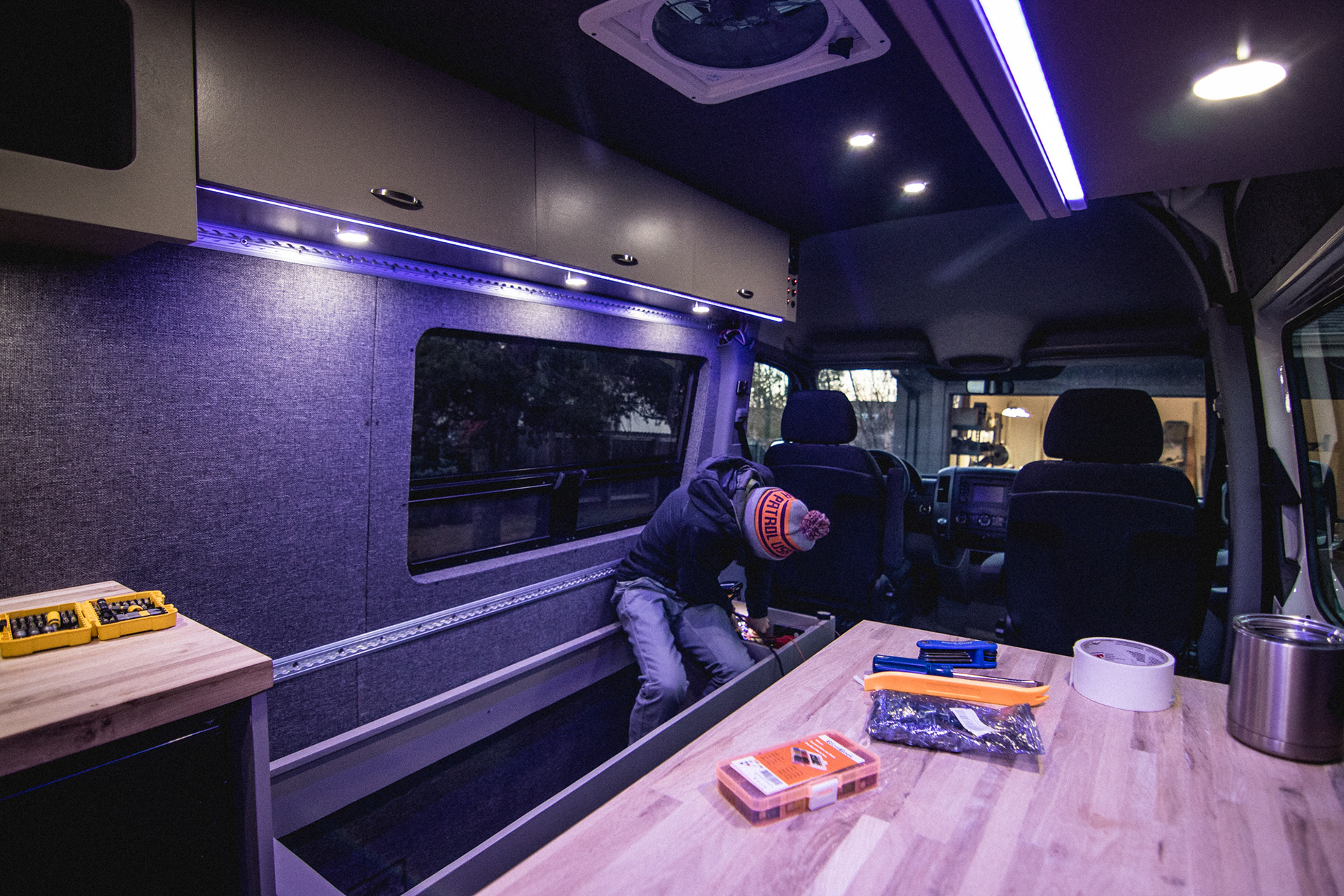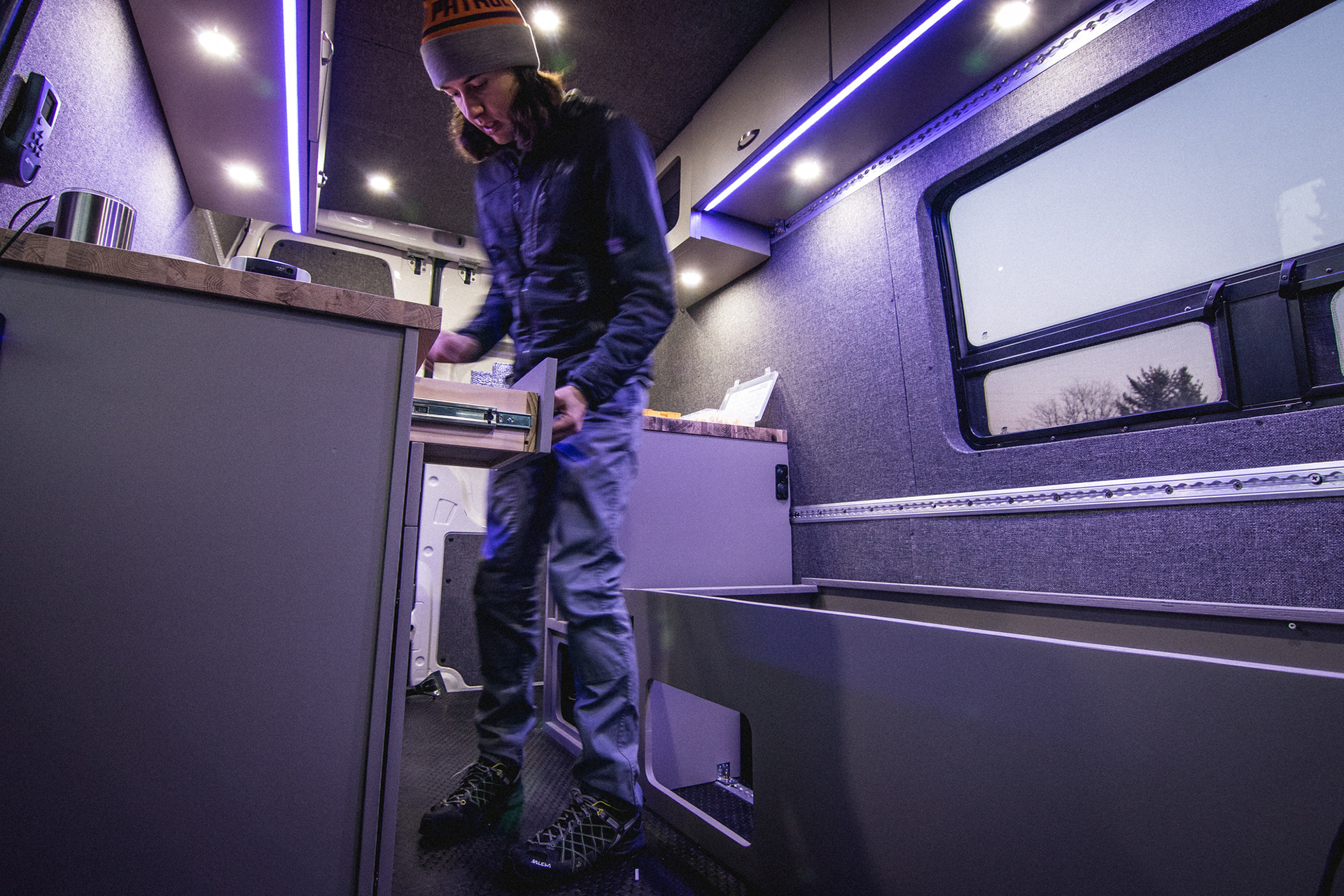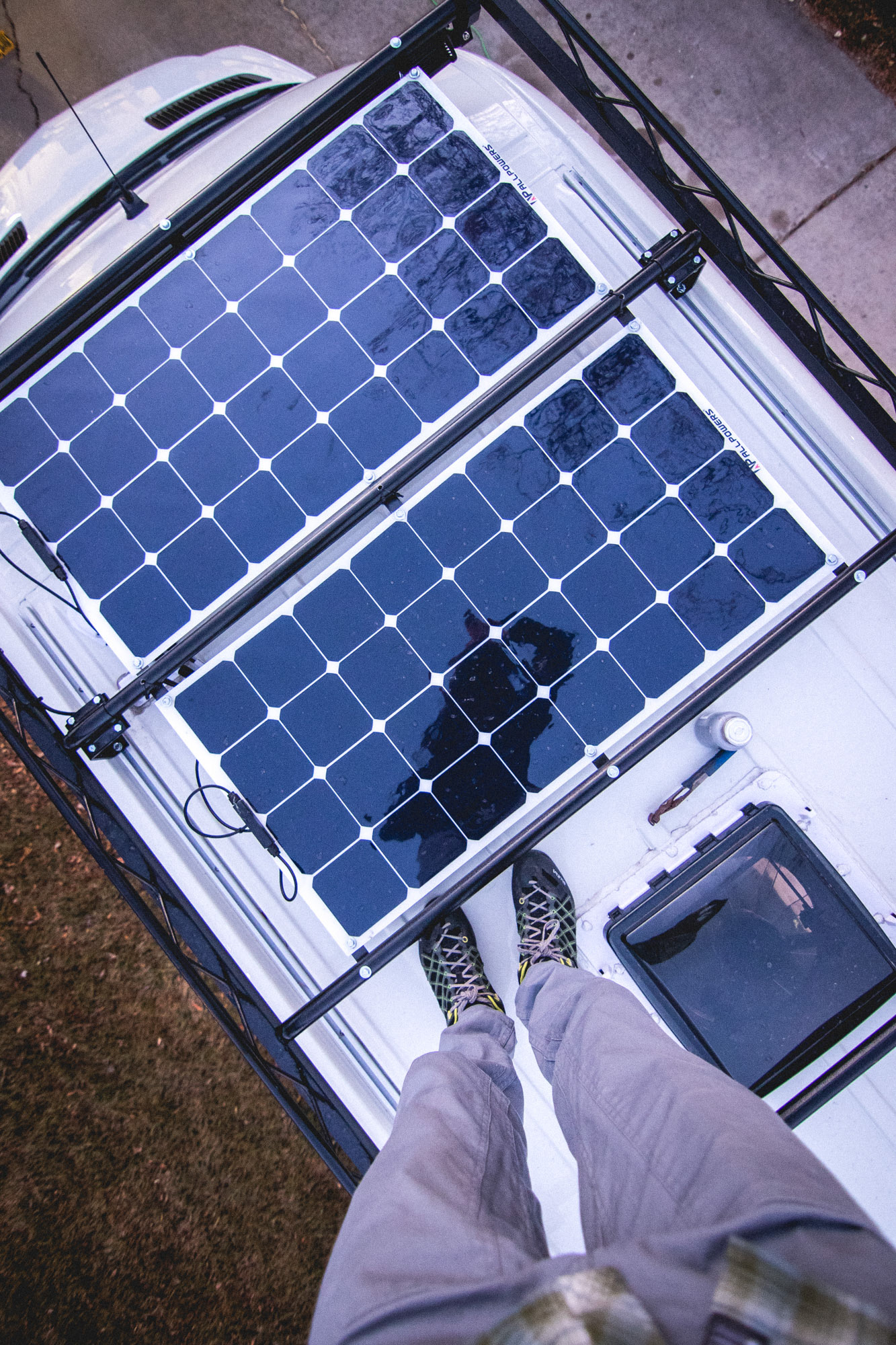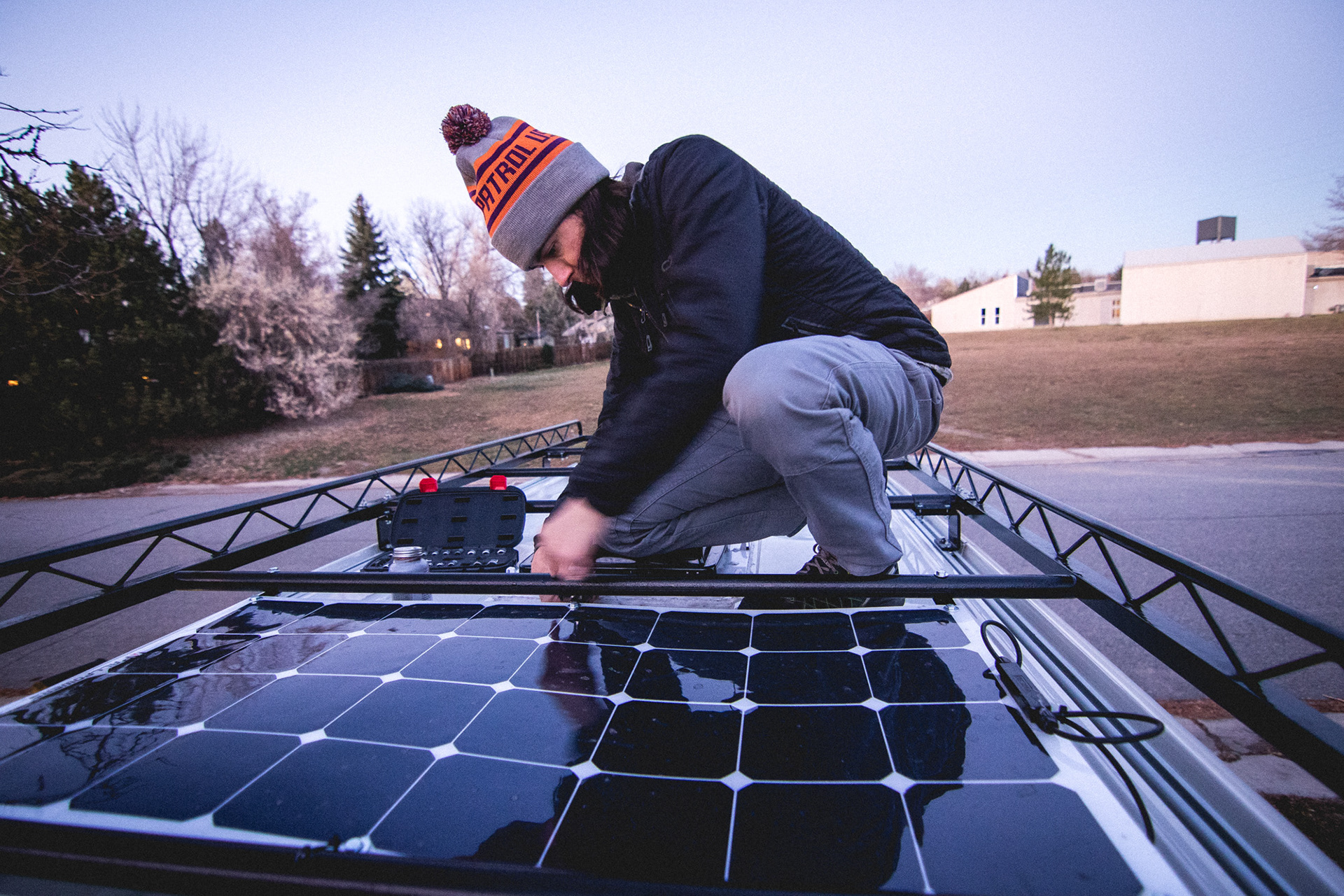 For Sale Spring 2018
Interested in purchasing one of my conversion vans, or have a Sprinter you'd like designed and built? I typically sell my vans after 20,000 miles and a year on the road. This one will be available after ski season, likely in May. It has a 125,000 mile extended warranty and free dealer services at 20,000 and 40,000 miles.
You can reach me through the form below to get the discussion started and take a tour if you're in the Boulder, CO area. And please, serious inquiries only. I'm not available for conversion advice.
Thanks for reaching out. I'll be in touch shortly.