Process Work
In developing my personal identity I wanted to pair my love of the outdoors with my design aesthetics, in hopes of catching the eye of some companies out west (preferably in the outdoor industry).
I began by collecting logos from outdoor brands that I admired and studying the elements that I liked from each one. After creating multiple lists of these elements and symbols to incorporate, I decided on the use of trekking poles. The poles form an X like is observed in many modern-retro designs and symbolizes the mark I aspire to leave in this world.
Further expanding on this idea of a mark, the trekking poles are contained within a place marker style shape along with my initials. I then created a system of icons to be interchangeable within the place marker for future use. 
Stemming from the place marker concept, I began to explore the idea of placing my work experience along a trail map to act as my résumé. To create the lines for my Experience Map I printed a topographic map of one of my favorite mountainous cycling regions near my hometown. I traced the mountains then scanned them to form the basis of my Experience Map poster.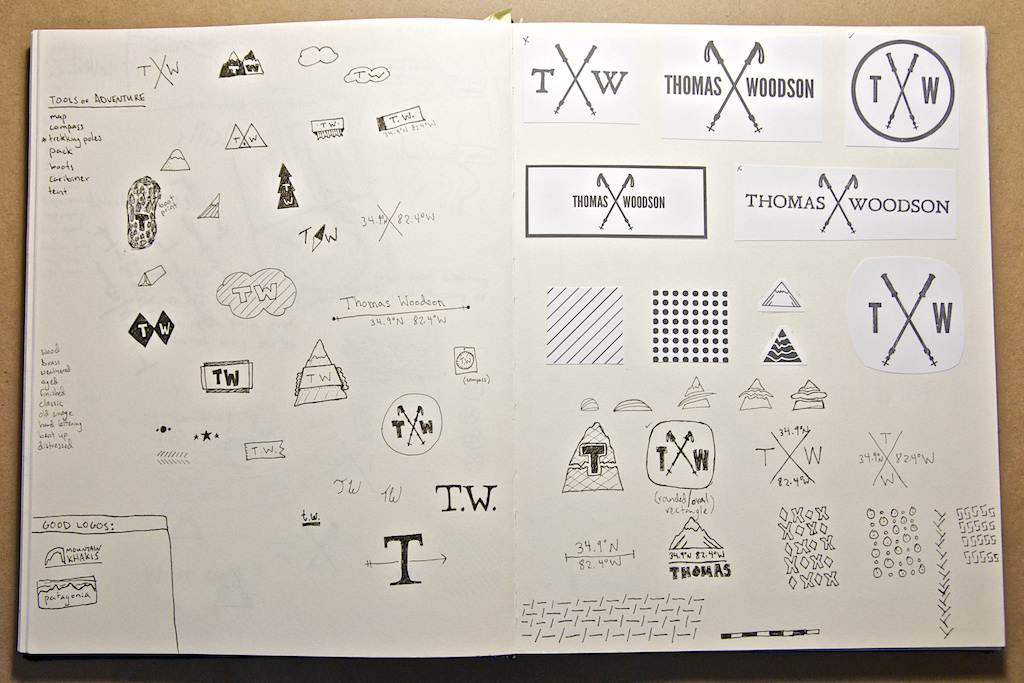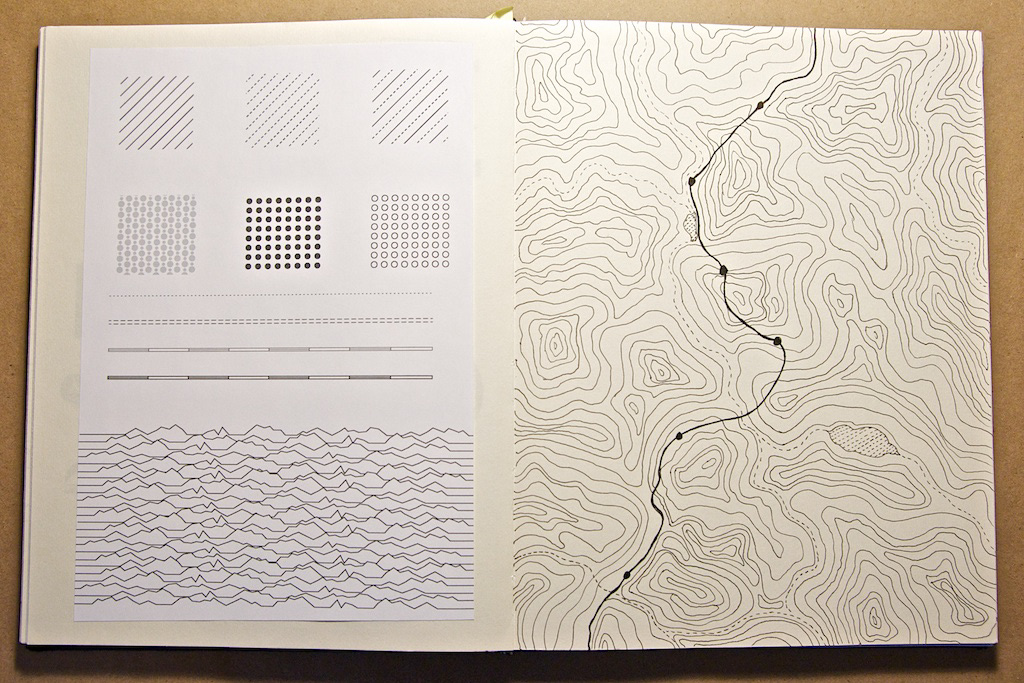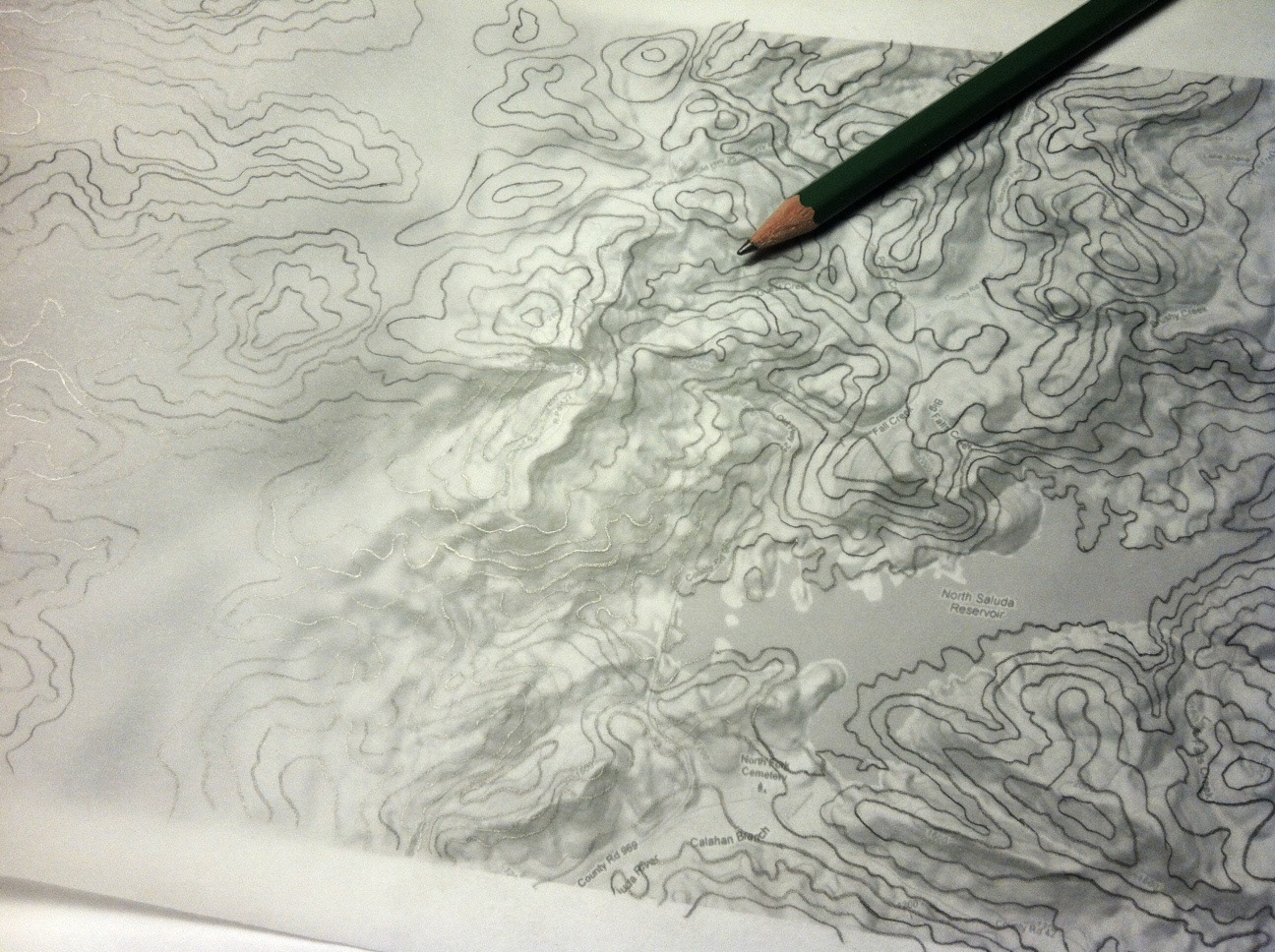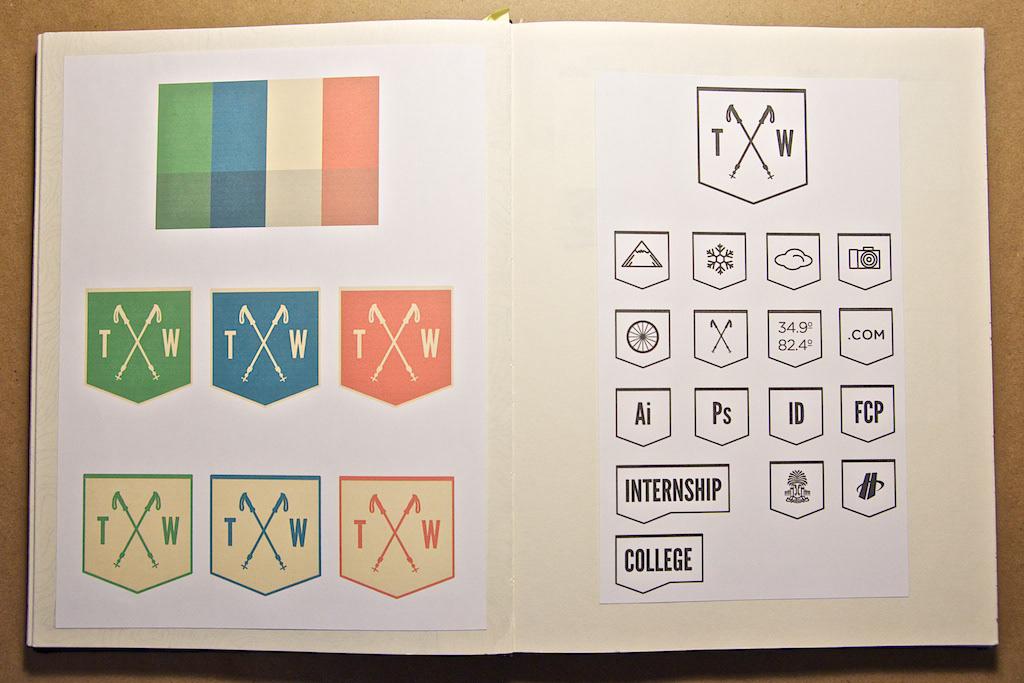 Experience Map
After the development of my logo and color palette, I then created my Experience Map résumé (16x20). I utilized the place marker shape from my logo along with icons from the system I developed to create the flagged experience markers. My development as a designer can be traced along this trail map, with the icons giving quick visual reference to who I worked for or what I did.
I made my grid system around how the poster would be folded thus giving me four balanced content sections; Introduction, Skills, Passions, and Goals. I have rated my individual skills in a similar fashion to the way ski runs are rated. After flowing through the content in a methodical way, the reader ends on a clear box of my contact information.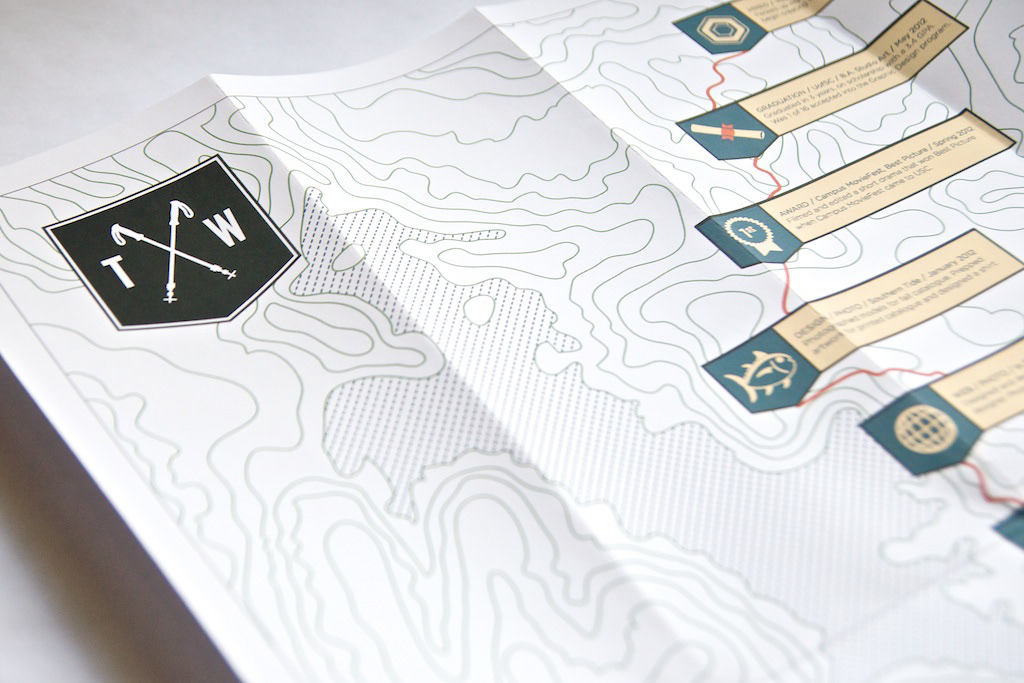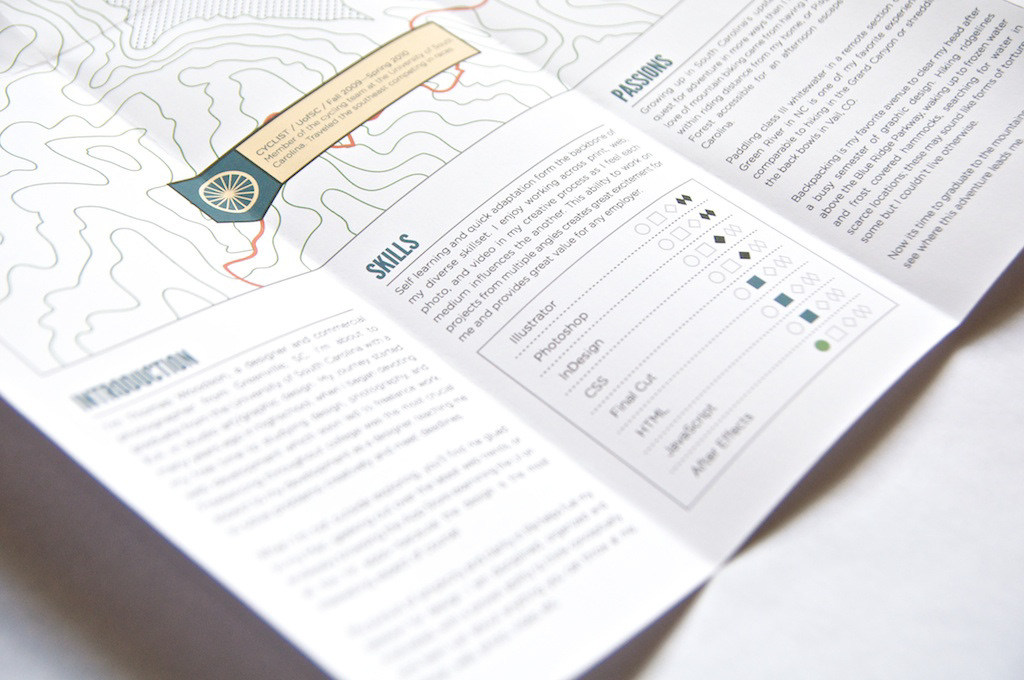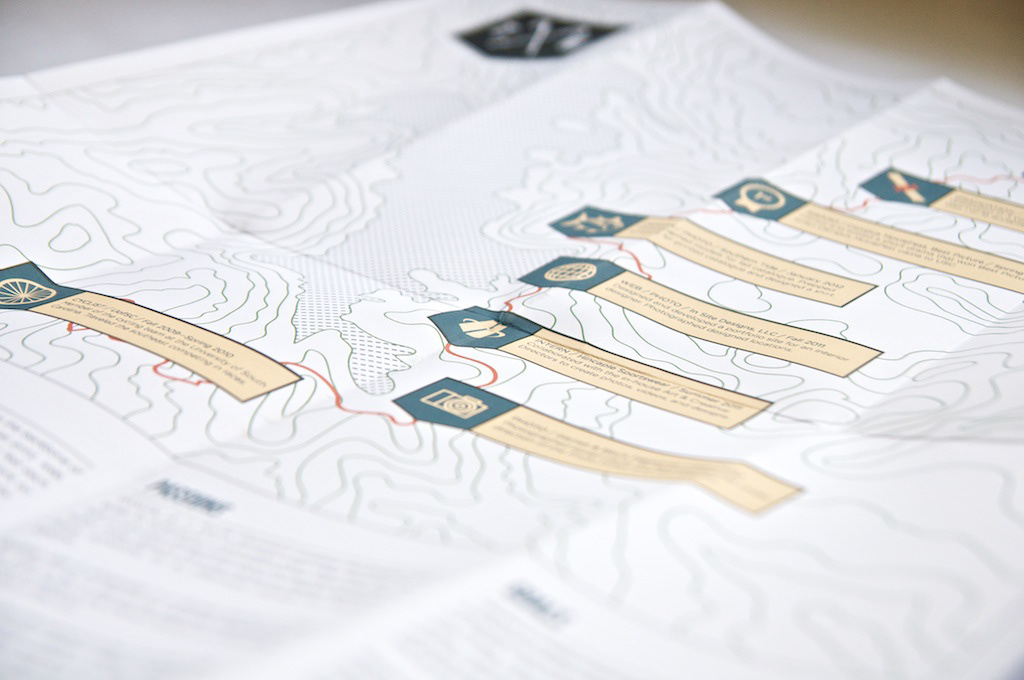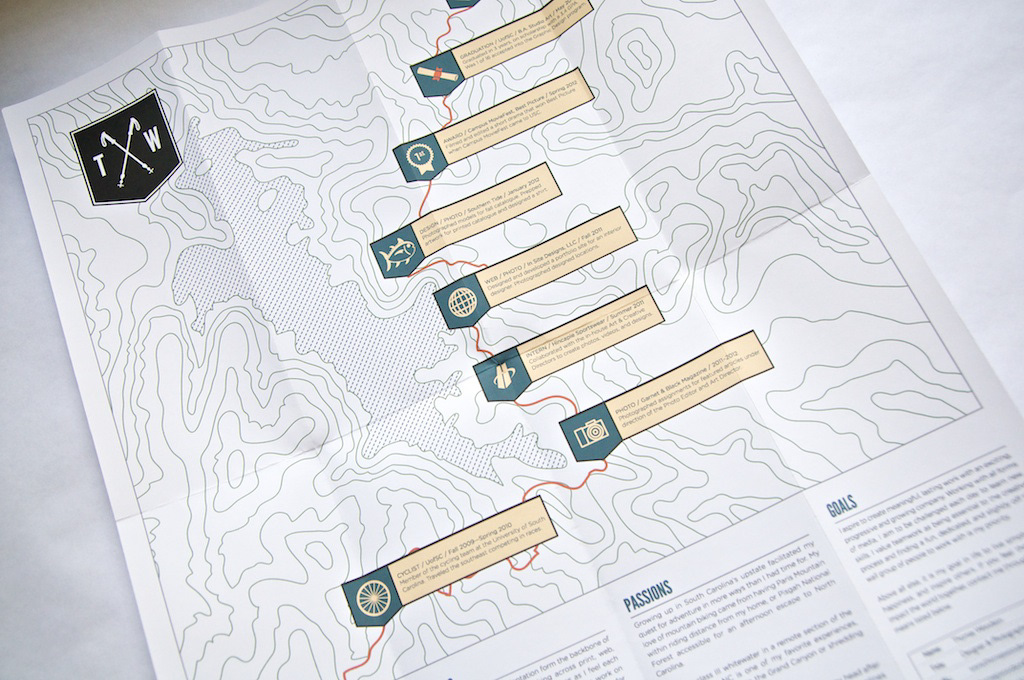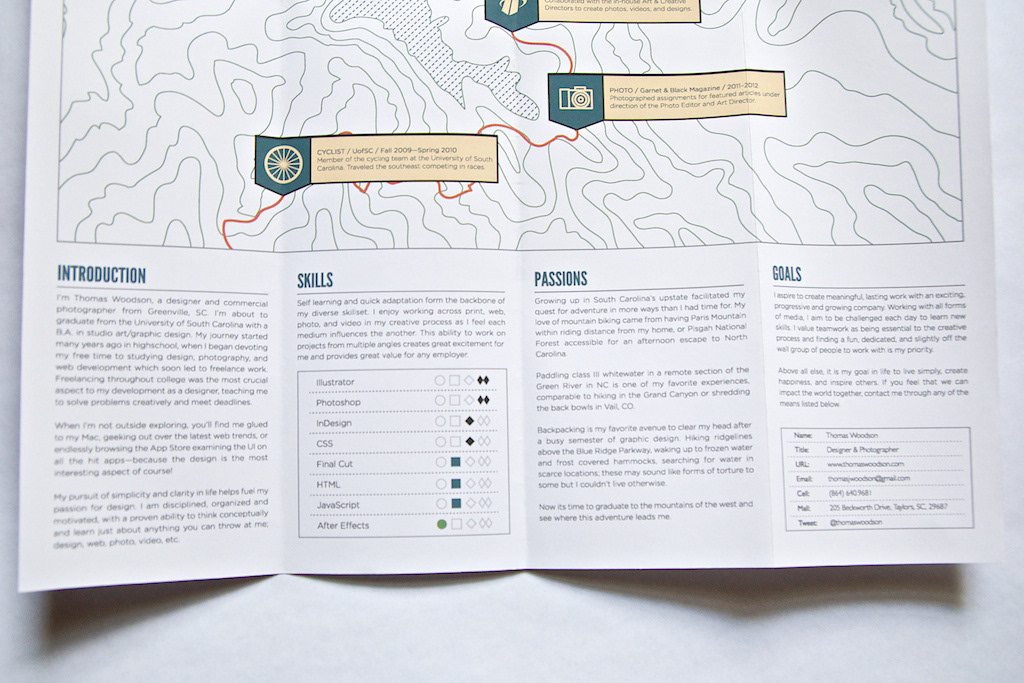 Field Guide
The last piece in my personal identity is the grand finale of sorts, meant to contain everything that I have developed and serve as a promotional piece to potential employers. This Field Guide fits within my adventurous branding and ties everything together. Once you open the cover, you are greeted with a mounted cover letter. Unfold things further and the Experience Map is prominently mounted in the center where it can slide out of the band. Informative design samples are on the left and a diverse collection of my photography samples are on the right. 
When closed, the rear of the Field Guide features a grid of images from many of my favorite experiences, bringing a humanistic element into the piece in effort to stimulate the recipients interests and convey a sense of adventure and excitement.