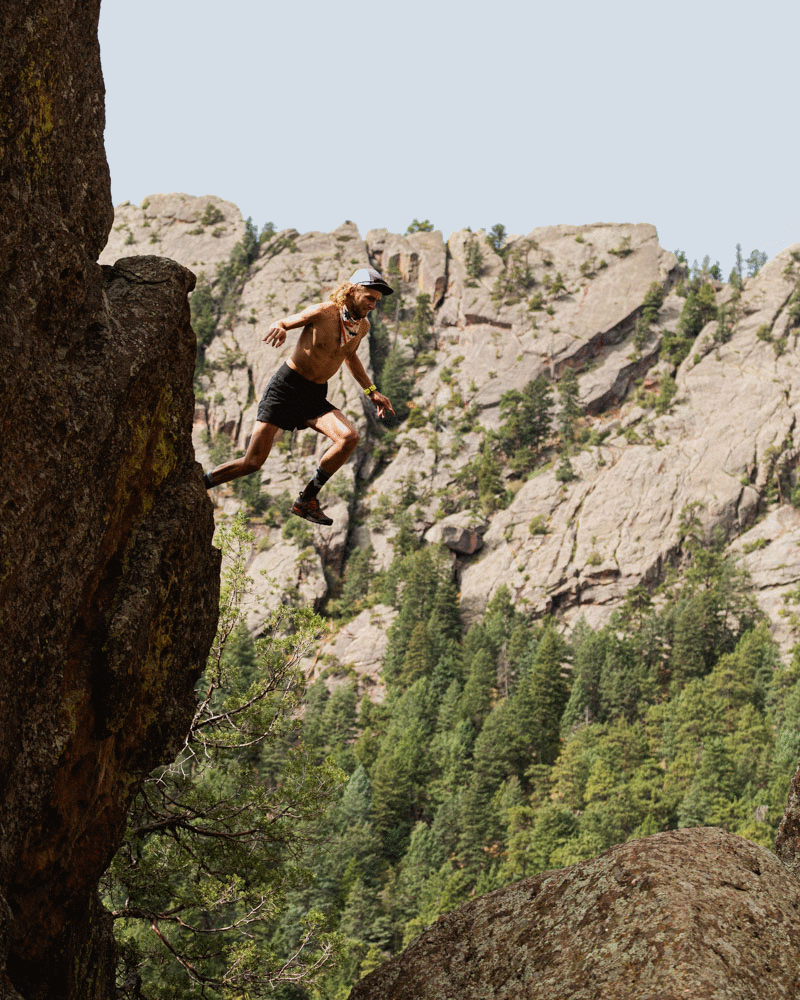 Movements in Mountains is a conceptual exploration of the connections Kyle Richardson finds between his athletic pursuits in Boulder's Flatirons, and his background as a musician. Experienced through three short movements, Kyle performs a live score in a visceral interpretation of his expression in the hills.
Official Selection, Crested Butte Film Festival 2020
Official Selection, 5Point Film Festival 2020
Finalist, Banff Mountain Film Festival 2020
Selection, Banff World Tour 2020
Best Experimental Short, Horsetooth Film Festival 2021
Official Selection, Torelló Mountain Film Festival 2021
Official Selection, Kendal Mountain Film Festival 2021
Tempo began as a documentary process and exploration of Kyle's love of the niche sport of scrambling. Through hours running trails together, conversations of music and nonverbal communication came out, leading to comparisons of drumming and scrambling.
The piece was a fully collaborative process. Capturing the scrambling, interpreting the movements in a live score, then editing the piece to the score. In the end, Kyle finishes what I started, perfecting the audio mix of his overall performance.
Presented by:
Black Diamond Equipment
Athlete/Musician:
Kyle Richardson
Cinematography:
Thomas Woodson
Chris Parker, Cheyne Lempe, Joe Grant, Travis Rummel, Ben Sturgulewski, Karl Thompson, Joey Schusler, Jamie Kripke, Kirk Horton, Jeff Schuler, Abby Levene, Carl Dixon, Bill Wright & The Minions